New Feature: Target Instagram Followers
It's finally here. You can run ads on Facebook and Instagram that target your Instagram followers.
If you're like me and this sounds like old news, it's not. There was something that was similar, but it didn't include followers.
We'll get to that. Let's walk through how it works and how you can start targeting your Instagram followers today.
Make Sure It's a Business Account
First, I don't want to assume that you have everything set up properly to use this. Make sure that your Instagram profile is a business account. If it's not, you may need to convert it.
Second, you'll need to add that Instagram account to your Business Manager.
On the left, click "Instagram Accounts" under the Accounts section.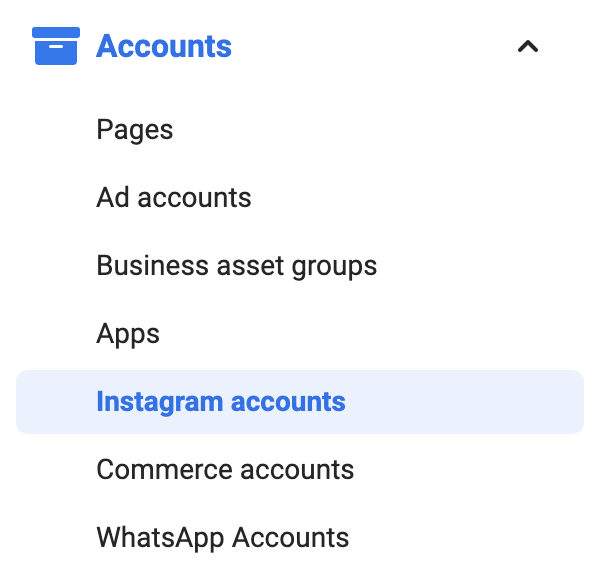 Click to add an account and then connect your Instagram account.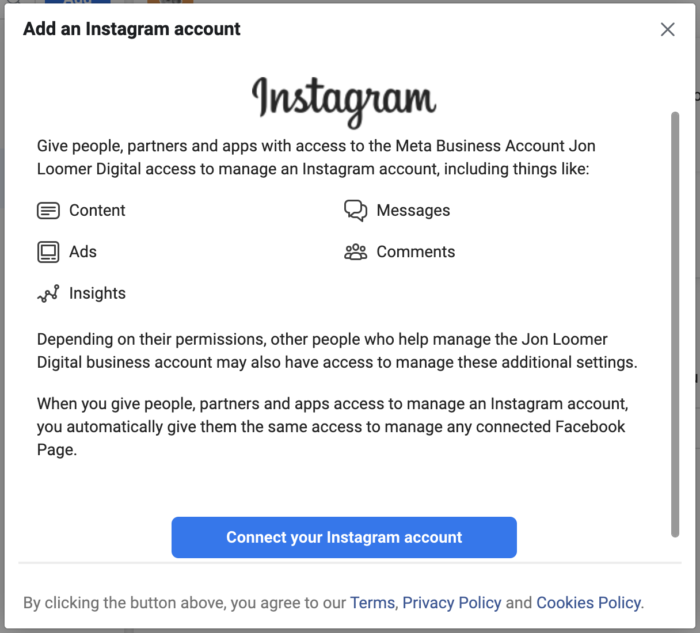 You may also need to give your ad account access to that asset.
Create an Audience
Next, go to your Audiences page and click to create a Custom Audience.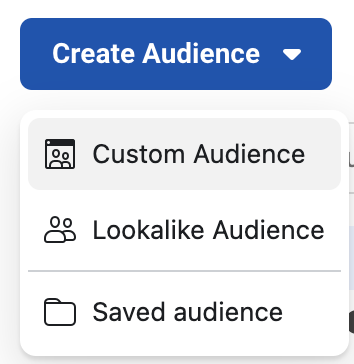 Select "Instagram Account."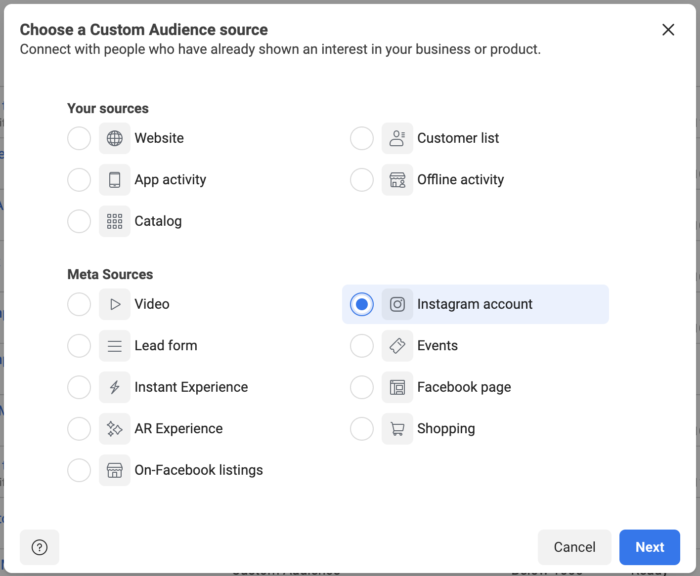 Click the "Events" drop-down and you'll notice that the top option (not the pre-selected option) is "People who started following this professional account."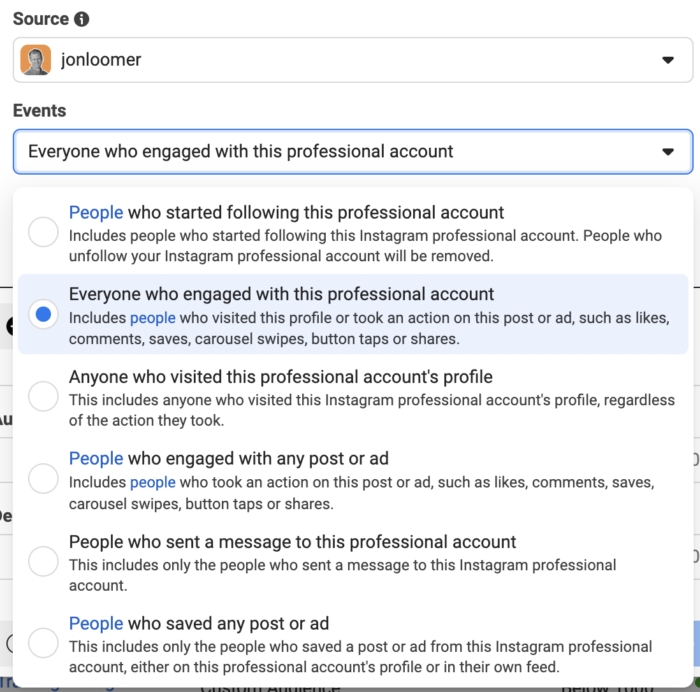 You can then create an audience of your followers.

This is an audience that doesn't have a number of days associated with it, so it doesn't matter when people started following you. If they are following you now, they'll be in the audience.
Yes, It's New!
If you're like me, you're skeptical that this is new. This has been around for a few years now, right? I often second-guess myself when I see features that look new to me, but think maybe I just didn't notice it.
This is indeed new. Luckily, I wrote a blog post on the Instagram Custom Audience a couple of years ago, so we can see what this looked like before.
Here's how it looked previously…
It was always a bit odd that you could create a custom audience of your Facebook followers in this way but not your Instagram followers. That's been fixed!
What to Do With It
Of course, you can now use this audience for targeting in your ad set…

You'll need a reasonably sized audience, of course, to target this group. Or simply set budget and expectations accordingly.
You can also use it as your source for a Lookalike Audience.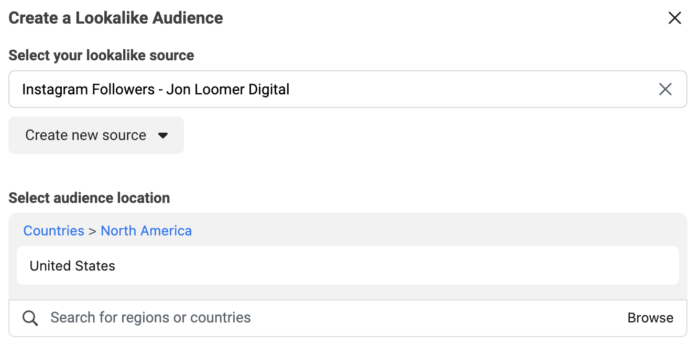 This just gives you one more tool to work with.
Your Turn
Have you started using a custom audience for your Instagram followers yet?
Let me know in the comments below!
The post New Feature: Target Instagram Followers appeared first on Jon Loomer Digital.
https://www.sydneysocialmediaservices.com/wp-content/uploads/2022/11/target-instagram-followers-300x157-1.png
157
300
exposure
https://www.sydneysocialmediaservices.com/wp-content/uploads/2022/07/sydney-social-media-services-white.png
exposure
2022-11-17 10:43:59
2022-11-17 10:43:59
New Feature: Target Instagram Followers